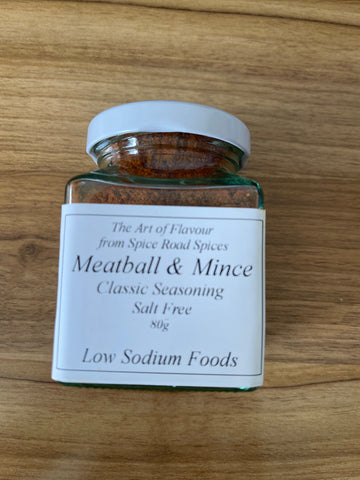 Spice Road Spices - Meatball & Mince Seasoning - Salt Free - 80g
Beautifully easy, natural Salt Free flavour to have ready for favourite mince and meatball recipes. The selected premium, natural spices are toasted and blended without artificial flavours and preservatives.
Your flavour profile
The spices have been curated to provide a wonderful seasoning, salt free for people wishing to remove or reduce salt in their diet.
The Mince and Meatball natural Spice Blend contains: Parsley, Sweet Paprika, Coriander, Cumin, Rosemary, Fennel, Cinnamon, Sumac, Onion and Garlic powders, Black Pepper
---
We Also Recommend