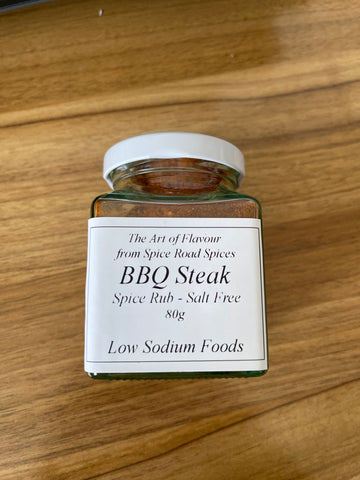 Spice Road Spices - BBQ Steak Seasoning - Salt Free - 80g
Wonderful natural Salt Free flavours as a BBQ Rub for favourite Steaks, Chicken, Pork and Vegetables, without dominating the natural flavours. The BBQ Spice Seasoning also works beautifully with a Grill or favourite Casserole or Stir Fry recipe.
The Flavour Profile
The spices have been curated to provide a wonderful seasoning, salt free for people wishing to remove or reduce salt in their diet.
Ingredients: Wattle Seed, Paprika, Parsley, Cumin, Coriander, Onion Powder, Garlic Powder, Ginger, Fennel, Cinnamon, Paprika, Sumac, Black Pepper, and crushed Chilli Flakes.
The natural BBQ Spice Seasoning is blended without artificial flavours and preservatives.
---
We Also Recommend